9009-41A IBM Power9 S914 Server Systems & Upgrades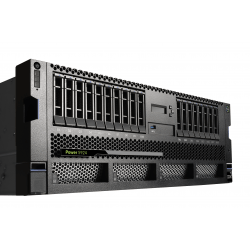 IBM Power9 9009-41A S914 Servers for IBM i AIX and Linux
The IBM P ower9 9009-41A S914 server supports one processor socket with 4-core, 6-core or 8-core configurations for IBM i, AIX and Linux server operating systems. The 9009-41A S914 model prices vary based on processor feature, number of processors activated, Memory, Disk Drives, SSD, and other features configured. IBM Power9 systems and features are available in new or refurbished condition, include warranty and free technical support. The Power9 S914 9009-41A includes the Dynamic Performance feature, which dynamically optimizes the processor frequency based on CPU utilization and operating environment conditions. Read this article if you are considering IBM i Power9 Upgrade. Detailed specifications are provided on 9009-41A product pages:
Power9 IBM i Models by CPU
IBM 9009-41A EP10 4-Core 3.8GHz Processor 52,500 CPW | P05
IBM 9009-41A EP11 6-Core 3.8GHz Processor 78,500 CPW | P10
IBM 9009-41A EP12 8-Core 3.8GHz Processors 122,500 CPW | P10


This email address is being protected from spambots. You need JavaScript enabled to view it.
9009-41A Datasheet  |  POWER9 Benchmarks & Quick Reference Sheets  |  Upgrading to POWER9 Checklist
Learn about the differences between Power8 and Power9 Systems here.

---