IBM Power8 System Processors Memory Disk Upgrades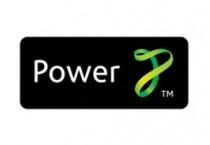 IBM Power8 Systems for IBM i
iSeries
,
AIX
and Linux workloads, including
S814 8286-41A
,
S824 8286-42A
,
S822 8284-22A
,
S812 8284-21A
, processor upgrades,
memory
,
disk drives
,
external storage
, tape libraries and other features Power8 system features. IBM Power8 scale-out systems provide powerful, scalable, and economical means to put data to work for you. IBM Power8 Systems configured to your specifcations, include warranty and are eligible for IBM i Maintenance agreements. IBM Power8 systems and upgrades are configured per your requirements and typically require interaction with a specialist. Our IBM Power system staff is trained to assist you with sizing, configurations, LPAR configurations and answering any questions you may have. All IBM Power8 systems and parts are IBM Certified, include warranty and qualify for IBM Maintenance and Support agreements.
IBM Power8 End of Life
, a.k.a
Power8 End of Support
service dates for each model, and standard IBM Hardware Maintenance HWMA can no longer be purchasedas of July 17, 2023. IBM has recommended
IBM Power10 upgrades
for each IBM Power8 server model, or may purchase a IBM Power8 Service Extension Contract, which is roughly 75% more than original HWMA.
Or, if you need help deciding which model is best for you, speak with a specialist about your business needs. We are available via phone at Toll Free at 888-682-5335.