Power7 8205-E6B Disk Drives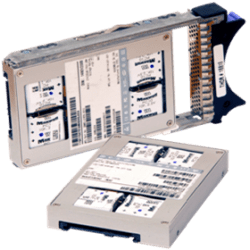 Our IBM iSeries Disk Drives for 8205-E6B, Power7 Model 740 are IBM Certified, inlcude warranty and eligible for new or existing IBM i Maintenance Contracts. View other Power7, Power6 & Power5 iSeries Disk Drives here or older IBM 9406 AS400 Disk Drives here. The 8205-E6B has 8 internal slots for HDD's or solid-state drives; 72 disks or solid-state drives maximum can be installed in 4 x #5802.

If your not sure which iSeries disk drives best fit your system, please contact us for assistance. Some items may only be available as new or used/refurbished. We also provide System i installation and support services. Most System i Disk drives are available in both new and refurbished condition. All IBM i Disk include a limited warranty. IBM i Banding can also be provided upon request.
---