8202-E4B Power7 720 Memory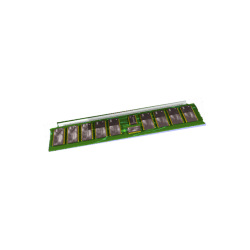 The IBM i Series 8202-E4B, Model 720 allows up to 128 GB of 1066 MHz Memory via 16 DDR3 DIMM slots, 8 DIMM slots in the system and 8 DIMM slots in a optional memory riser card. The iSeries Memory features (two memory DIMMs per feature) supported are 8 GB and 16 GB. View our IBM i Memory page for other IBM i Power System model memory.
All our IBM i, Power7 Model 720 Memory is IBM Certified and eligible for new or existing IBM Maintenance Contracts. All IBM Power Systems and parts include a limited warranty. Some items may only be available as new or refurbished. If your not sure what you need, please contact us for assistance.
---