IBM iSeries Power7 8231-E1D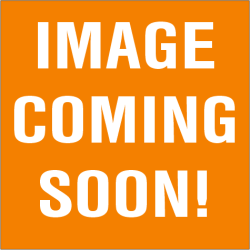 The IBM 8231 is a Power 710 Express Server that is a high-performance, energy-efficient, reliable, and secure infrastructure and application server in a dense form factor. As a high-performance infrastructure or application server, the Power 710 Express server contains innovative workload-optimizing technologies that are designed to maximize performance based on client computing needs. It also includes Intelligent Energy features that are designed to maximize performance and optimize energy efficiency, resulting in one of the most cost-efficient solutions for UNIX, IBM i, and Linux deployments.
The IBM 8231 Power 710 Express Server Model E1D is a 2U rack-mount server with one processor socket offering 4-core 3.6 GHz, 6-core 4.2 GHz, and 8-core 4.2 GHz configurations. The Power 710 Express model 8231-E1D provides increased performance with the POWER7+ processors and expanded I/O capabilities using the high-performance Gen2 PCIe interfaces. The Power 710 Express server supports a maximum of eight DDR3 DIMM slots, with four DIMM slots included in the base configuration and four DIMM slots available with an optional memory riser card, allowing for a maximum system memory of 256 GB. Memory features (two memory DIMMs per feature) supported are 8 GB, 16 GB, 32 GB, and 64 GB and run at speeds of 1066 MHz. The POWER7+ hardware accelerator for Active Memory Expansion provides 25% higher levels of memory expansion than available with POWER7 chips. While POWER7 Systems offer up to 100% memory expansion, which can effectively double the server's maximum memory, POWER7+ servers offer up to 125% memory expansion for AIX partitions. Thus a system memory maximum of 256 GB could effectively become 512 GB effective memory capacity. This can enhance virtualization and server consolidation by allowing a partition to do significantly more work with the same physical amount of memory or a server to run more partitions and do more work with the same physical amount of memory.
---