IBM iSeries Power5 9406 525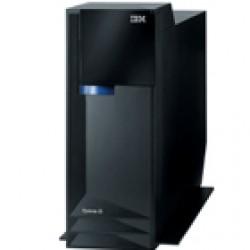 IBM iSeries, Power5 9406-525 iSeries System has a 1/2-way 1.9 GHz POWER5+ processor, providing up to 7100 CPW, 32GB of Memory and 39TB of Disk space. View our IBM iSeries system page for other IBM Power7, Power6 & Power5 System Models or AS400 System page for older IBM 9406 models. The 9406-525 is sold with 30, 150, or unlimited concurrent OS user entitlements and additional user entitlements can be added at any time.
Send us your IBM iSeries 9406-525 system or MES Upgrade requirements for a quote. All iSeries systems and features are IBM Certified, are eligible for IBM i Maintenance Contracts and include Warranty. IBM Banding can also be provided upon request. All IBM hardware comes with a limited warranty.
---