IBM Power7+ 8231-E2D Express 730 iSeries AIX Linux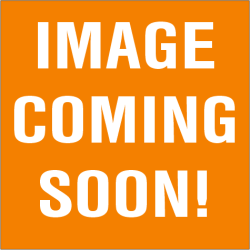 The IBM Power7 8231-E2D is Model 730 Express server that is a high-performance, energy-efficient, reliable, and secure application server iSeries, AIX and Linux workloads. Tjhe IBM Power7 8231-E2D Server is a 2U rack-mount server with two processor sockets offering 8-core 4.3 GHz Processor, 12-core 4.2 GHz Processor, and 16-core 3.6 GHz Processor or 4.2 GHz Processor configurations. The new Power7+ 730 Express model 8231-E2D provides increased performance over the Power7 processors and expanded I/O capabilities using the high-performance Gen2 PCIe interfaces, and adds the capability of additional I/O through the 12x PCIe I/O expansion drawers.
The IBM Power7 8231-E2D 730 Express server supports a maximum of 16 DDR3 DIMM slots, with four DIMM slots included in the base configuration and 12 DIMM slots available with three optional memory riser cards, allowing for a maximum system memory of 512 GB. Memory features (two memory DIMMs per feature) supported are 8 GB, 16 GB, 32 GB, and 64 GB and run at speeds of 1066 MHz. The Power7+ hardware accelerator for Active Memory Expansion provides 25% higher levels of memory expansion than available with POWER7 chips. While Power7 Systems offer up to 100% memory expansion, which can double the server's maximum memory for iSeries workloads, Power7+ servers offer up to 125% memory expansion for AIX partitions. The Power7+ memory expansion can enhance virtualization and server consolidation by allowing a partition to do significantly more work with the same physical amount of memory or a server to run more partitions and do more work with the same physical amount of memory.
IBM iSeries, Power9, Power8 including iSeries Memory, iSeries Disk and other features and upgrades. Use our IBM i Certified Experts to configure your next iSeries Power system. If you need assistance in sizing your iSeries system for your workloads, we would be more than happy to provide a performance analysis. Speak with one of our IBM i specialists and request a IBM Power9 system performance analysis. Most iSeries parts and feature ship same day, but custom configured systems may take longer.
All IBM iSeries systems and parts are IBM Certified, eligible for IBM i maintenance contracts, include warranty and free technical suport. IBM Banding can also be provided upon request. Contact us Toll Free, via email or using Live Chat for quick answers to your technical questions. Not all IBM i or iSeries systems and features are available as refurbished or new.
---