IBM POWER9 Servers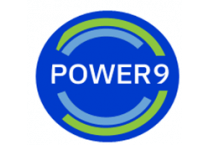 The Next Generation of IBM® Power Systems™
with POWER9® technology. POWER9 is the first family of systems built with artificial intelligence and machine learning in mind.
IBM POWER9 Systems are sold with, IBM POWER9 processors. Memory, Disk Drives and other feature upgrades are also available as well. IBM POWER9 systems and upgrades are configured per your requirements and typically require interaction with a expert. Our IBM POWER systems staff is trained to assist you with sizing, configurations, LPAR configurations, total cost of ownership (TCO) comparisons and answering any questions you may have.
S924 9009-42A - 4U two socket flagship scale out server.
(Most Cores and highest CPW in the scale-out family)


All IBM POWER9 systems include warranty and qualify for IBM Maintenance and Support agreements.
Upgrading from another IBM POWER Systems server? Get an upgrade planning checklist here.


POWER9 Systems Reference and Comparison Sheets:
IBM POWER9 Benchmarks and quick reference guide
POWER9 Announced Systems Chart
POWER9 Facts & Features