IBM i Saves Money for Companies in Multiple Ways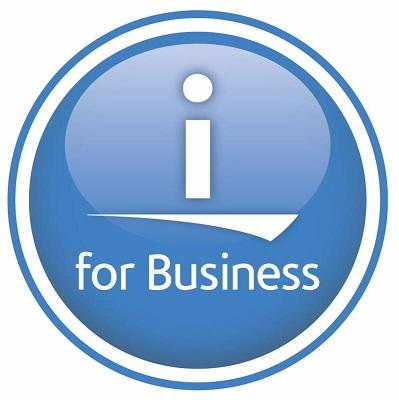 From its inception in the 1980s, the IBM AS400 and OS400 operating system has had many iterations and transformations over the years, but it has consistently maintained the distinguished honor of delivering businesses the lowest TCO midrange computing system in the industry. To this day, tens of thousands of businesses, including the largest companies in the world rely on the IBM i to run their most critical applications. There is no single reason, but collectively, the entire IBM i package of hardware, operating system, integrated database and all the features they encompass and provide businesses, is what contributes to the extremely low total cost of ownership that no other midrange computing system can provide.
The IBM i POWER system platform itself, is a turnkey business system that requires almost zero IT staff to maintain on a daily basis. Case in point, a number of companies over the years have contacted Midland for assistance for a system no one at the company knew existed, until the day something stopped working. This triggered a man hunt, a door to a small closet being opened for the first time in recent history, and the discovery of a very dusty black box. These systems ran for a decade or more without a single failure, and in some instances, did not require any human interaction. Some of these older systems included System/36's from the 1980s and first generation AS/400s from the 1990s. Hearing stories like these are amazing testaments to the rock solid architecture that is today known as the IBM i. Not to mention, these types of stories are completely unheard of for other midrange platforms.
The key elements why businesses should consider an IBM i, and why executives might want to think twice before migrating off the IBM i:
- Lower License Costs
- Lower Personnel Costs
- Less Downtime
- Faster Application Response Times
From the outset, OS/400 was designed for ease of use, a key factor that has continued to save businesses money on system and database administration tasks. Most IBM i administration functions are automated today, with self-healing, self-configuring, self-tuning, self-protecting and like management features that are built into the OS and database. Some of the greatest cost savings that can be achieved on an IBM i compared to Windows/SQL Server or Linux Server/Oracle x86 environments, are the personnel and system resource requirements needed to run business applications such as ERP, procurement, inventory, distribution, HR, and other essential business processes. Other significant cost savings that can be easily illustrated, is by comparing the licensing costs, but more on TCA later.
The IBM i includes its own built-in relational database management system (RDBMS), as well as its own second to none integrated object level security controls. Independent TCO studies on midrange computing systems prove the IBM i's DB2 database automation features offer significant advantages over SQL Server and Oracle. According to the industry analyst firms, these standard built-in features help companies save time and money by preventing costly errors as well as minimizing management tasks.
One study by Quark & Lepton calculated the costs to run a business on three different platforms using the same ERP software package; one IBM i Power System, SQL Server on Windows x86 servers and Oracle on Linux x86 servers, and determined the IBM i solution on a single Power System TCO was $435,815 for three years, SQL Server was $1.18 million and Oracle was $1.27 million. The study concluded the most significant costs were attributed personnel costs needed to manage each environment. The study also stated the IBM i solution incurred over 70% less downtime costs than the SQL Server environment and 79% less than the Oracle solution.
Another contributing factor to the lower IBM i TCO, was the lower total cost of acquisition (TCA), which refers to the amount of money a company needs to spend on server hardware and software. To make a long assessment short, the IBM i is capable of running many more workloads on a single OS instance, using less cores and providing better performance, which results in fewer servers and software licenses. An IBM i, can run up to 20 VMs per processor core without any performance limitations or overhead other hypervisors running on x86 encounter. The results of these studies are not isolated to any specific industry or software package, however cost savings will increase as the number of users and applications ran on the IBM i increases.
Many of us in the community are aware of new executives arriving at companies with an unsubstantiated directive to migrate workloads off the IBM i, without fully understanding all the processes that are running on that single box, let alone efficiency. These companies considering migrating off the IBM i, should conduct an actual apple to apples comparison, by calculating all the x86 workload costs that will be needed to replace what is running on their IBM i today. The difficulty of course, will be assessing and achieving comparable response times. Although we have tools to perform this type of analysis, it is a fact, no x86 system can match an IBM Power systems performance. The number of licenses will sky rocket based on the number of x86 cores needed to achieve comparable response times. Once this honest assessment is completed, the new directive will be to migrate as many x86 workloads onto the IBM i.
Security is an ever increasing cost factor which is very difficult to assess and compare due to variables involved. So it is very important to note IBM i Power Systems astonishing security statistics, records and general reputation. It is practically unheard of to read about a cybersecurity breach or like security incident taking place on the IBM i. The IBM i is an extremely secure and highly integrated platform due to its object-based OS, single level storage and security architecture, which sets the platform on a very high pedestal. Compared to the x86 platform with various OS types, databases, storage devices and other components; a company needs to purchase, monitor and manage many security products and usually from several different manufactures. Since the IBM i is nowhere close as vulnerable to viruses, malware and like cybersecurity threats that affect open system architectures, the resources and prevention costs are nowhere near comparable. IBM i data and objects inherently have very strict controls that prevent misuse, and enable highly effective intrusion detection and prevention systems to control TCP/IP access to the system like a built in firewall. The IBM i also includes encryption features for sensitive data at rest and motion.
The National Institute of Standards and Technology (NIST) maintains a National Vulnerability Database (NVD), of which you can see from the summary of vulnerabilities reported for IBM i, Red Hat Enterprise Linux (RHEL), SUSE Linux Enterprise Server (SLES), Oracle Linux (OL), and the Windows Server operating systems. Note: The current and more secure OS version for the IBM i is now 7.4.

Beyond all these major cost savings and advantages reported, there are many other IBM i features that contribute to lower operating costs.
As a result of a long history of poor marketing, the broad and powerful capabilities of the IBM i platform are unfortunately a very well-kept secret. With the exception of those that actually work on the IBM i, not many are familiar with its support for modern technologies, ability to integrate with external cloud services and databases, or flexibility to consolidate Linux and Unix workloads within the same Power system to achieve better performance for compute intensive applications.
TCO for IBM's midrange systems keeps increasing on the hardware side, too. Each new generation of Power Systems adds new performance enhancements, at much lower costs than earlier generations. In comparison to x86 systems, IBM's Power architecture is much better optimized for very heavy workloads, offering more threads per core, more bandwidth availability for memory and system I/O, and a faster clock frequency. With fewer cores, software licensing costs are reduced.
With so many existing customers continuing to rely on Power Systems with IBM i, other organizations are gravitating to IBM's midrange systems to achieve better TCO. One real world example is a major international bank in Latin America, which decided to consolidate all of its core software applications on the AIX OS running on IBM i and Power, rather than on x86 servers, after working with IBM on a cost analysis.
The bank had been operating these applications on a combination of older x86 and Itanium-based servers, but the age of these systems made them prone to unplanned outages and unwanted downtime. The machines also had a hard time delivering the performance the bank needed.
Sizing projections were based on the bank's assumed 30 percent CGR on memory and CPU requirements. When these projections were applied, the financial model showed a potential savings of $15 million by consolidating on Power rather than x86. These savings were attributed mainly to the three-to-one core performance advantages of Power8 over x86 technologies, along with greater sustainable utilization rates for the Power architecture. If a newer Power9 system was compared, the results would have shown more favorable scoring for IBM.
What business leaders and executives need to know is, the IBM i is a fully-integrated, all-encompassing, data processing business machine, that includes the operating system, database, server hardware, security, software and all the interconnected pieces needed to efficiently execute a diverse group of workloads, while also delivering the lowest cost of ownership. The IBM i is the simplest, most reliable, most secure, most efficient to manage, most effective and most powerful midrange platform to run mission critical business applications. If this were not the case, the IBM i would not have the highest customer loyalty and repeat customers than any other platform… but the fact is, it does!
IBM i architecture or ecosystem is what makes this platform a favorite of the most successful companies in the world. It does lower operating costs, provides a massive return on investment (ROI), and its automation and security features lets companies to focus more on core competencies, and less about technologies. That is the value the IBM i delivers. Will you be a loyal IBM i customer too?
Related Posts
By accepting you will be accessing a service provided by a third-party external to https://www.midlandinfosys.com/