Nutanix Hardware for Hyper Converged Infrastructure (HCI)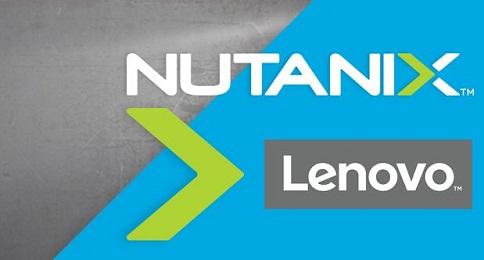 A hyper converged infrastructure (HCI) uses software to virtualize all server and storage resources for streamlining, automating and maximizing IT resources and operations for a variety of complex, compute-intensive Databases, VDI, Microsoft, Business Applications, Cloud, Big Data, SIEM, SYSLOG and other x86 environments.
HCI
virtualization solutions significantly reduce operating and licensing costs, provide predictable performance, provide up to 2.8 times storage gains and enables long-term flexibility and scalability. The HCI software defined infrastructure model addresses almost every IT challenge facing companies today, including:
Improving IT staff productivity
Improving operational efficiency
Reducing capital expenses
Reducing operating expenses
Improving backup/recovery
Improving resource utilization
Data center consolidation
The value of hyper converged infrastructure solutions lies in moving away from a legacy hardware architecture consisting of multiple generations of servers, operating systems, hypervisors and storage devices from multiple vendors, to a more available, modernized solution that is software defined, cloud-like and an all-encompassing ecosystem.
Some hyper converged infrastructure solutions have partnered with hardware vendors to provide an out of the box, ready to deploy hyper converged infrastructure that can enable deployment up to 85% faster. The industry's leading HCI vendor Nutanix, partnered with the enterprise server leader Lenovo as its key hardware vendor, which offers the
Lenovo ThinkAgile HX Series
, a best in breed, all-in-one HCI solution with preloaded software defined storage licenses, hypervisors, consolidated maintenance and support. ThinkAgile Software for HX pairs Nutanix HCI solutions, Prism and Acropolis, with
Lenovo server
management solutions XClarity and ThinkAgile Network Administrator, to deliver single click provisioning, upgrades, management, software and firmware updates, and centralized monitoring of entire infrastructure from a single pane of glass. Most importantly, Nutanix virtualizes all cluster resources to work as a single, optimized and efficient system, eliminating the challenges of managing multiple interfaces.
Every HCI system depends on reliable, performance capable, scalable servers to ensure critical business processes run smoothly and without interruption, which makes the Nutanix Lenovo marriage perfect. Lenovo Intel based x86 servers have been rated #1 for reliability for the last five years in a row, has the highest customer satisfaction rating and holds the world record for virtualization performance. Lenovo's ThinkAgile HX Series servers harness many highly functional features for business continuity, including XClarity Dynamic Workload Evacuation that moves workloads from a node indicating a PFA to another node, Light Path Diagnostics that identifies failing components with LEDs, Hot-swappable parts which allow for easy replacement with no downtime, XClarity Pro Call Home that notifies support based on defined alerts before a part or node fails, as well as many other high availability features.
Together, these industry leader providers deliver the most advanced and reliable, turnkey HCI solutions on the market. Another great benefit to customers is no multi-tier support. Nutanix and Lenovo both provide industry leading single point of contact support, giving customers the choice of who they call for any type of help needed. Once a support case is opened, a dedicated Lenovo or Nutanix specialist owns your support case, providing end-to-end customer service, connecting customers directly with a dedicated technical specialist that provide on the spot troubleshooting.
The Nutanix Lenovo partnership is delivered in the Lenovo ThinkAgile HX Series product line, delivering an ideal HCI solution for any x86 Cloud, VDI or business application. Check out some of the Lenovo
Nutanix hardware
appliances with turnkey HCI solutions below and view details about each product:
HX1320 Lenovo
ThinkAgile HX 1000 HCI Appliance
with
One Intel C624 Xeon Silver or Gold 2nd Gen Processor
Up to 384 GB of Memory (12 Slots)
Up to 20 TB HDDs or 15.36 TB SSDs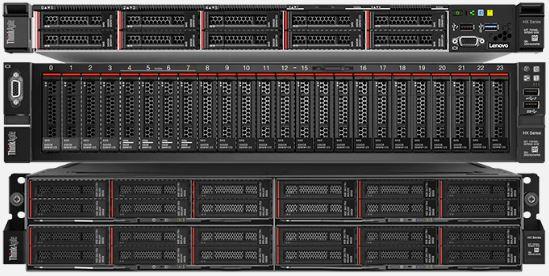 Related Posts
By accepting you will be accessing a service provided by a third-party external to https://www.midlandinfosys.com/