How To Proactively Prevent Cybersecurity Breaches With QRadar AI SIEM
New: POWER8 Vs POWER9 Compared for 2020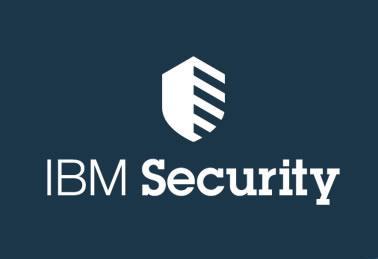 Even most zero-day exploit attacks can be defended against with proper artificial intelligence, an advanced QRadar SIEM, end point security and a good plan, would minimize or prevent damage to company assets. IBM QRadar SIEM exist because companies discover cybersecurity breaches long after the damage is done. Consequently, in the following weeks and months security personnel and executives will exhaust all resources investigating and responding to the all the events that led up to the attack, and tackle a host of other costly post-incident damage control and prevention initiatives. If the attack was not the result of a zero-day exploit, post analysis will involve a painful discovery process identifying the vulnerabilities that allowed the successful attack.
Security breaches are affecting companies of all sizes at an alarming rate for a number of reasons, and private citizens are often suffering the consequences. It would be impossible to accurately list the source of problems in order companies face, but the most commonly general reasons are as follows:
Volume of false positives exhausting resources
Lack of actionable real-time security intelligence/attack indicators
Volume of logs causing noise
Too many tools, poor integration
Minimal endpoint visibility
Updating and patching end points timely
Weak or no security AI integration
No anomalous or abnormal activity detection
Ignored alerts
Poor or no security defense automation
Conflicting operations and security implementation timelines
In ability to enforce compliance policies efficiently
Costs of maintaining and managing security
Lack of resources or adequate skillsets
Companies already have a pretty good idea of their security posture and risk of becoming the next cybersecurity breach headline. The gaps, inadequacies, vulnerabilities and risks that faces the company should be very well known by the CEO, CISO, and everyone on SOC and operations teams. How many of the above pains can your company relate to? Is it time to look at the QRadar SIEM and/or IBM BigFix End-Point Patch and Software Update management software? Does your company and security team want to be proactive?
QRadar SIEM uses integrated real-time Cybersecurity AI, behavior analytics and machine learning technology to accurately identify and prevent attacks in a fraction of the time and cost humans are capable. By using next generation security automation, QRadar is able to address the bulk of the above security issues companies face, and save them a lot of money at the same time. Security teams struggling with updating and patching end points efficiently, can use IBM BigFix which is integrated with QRadar SIEM and solve most of the remaining common issues companies are facing. Together, IBM QRadar and BigFix can help solve all of the above most common issues impacting companies' abilities to protect against cybersecurity threats.
Related Posts
By accepting you will be accessing a service provided by a third-party external to https://www.midlandinfosys.com/