Upgrading to IBM POWER9 System facts you need to know for 2019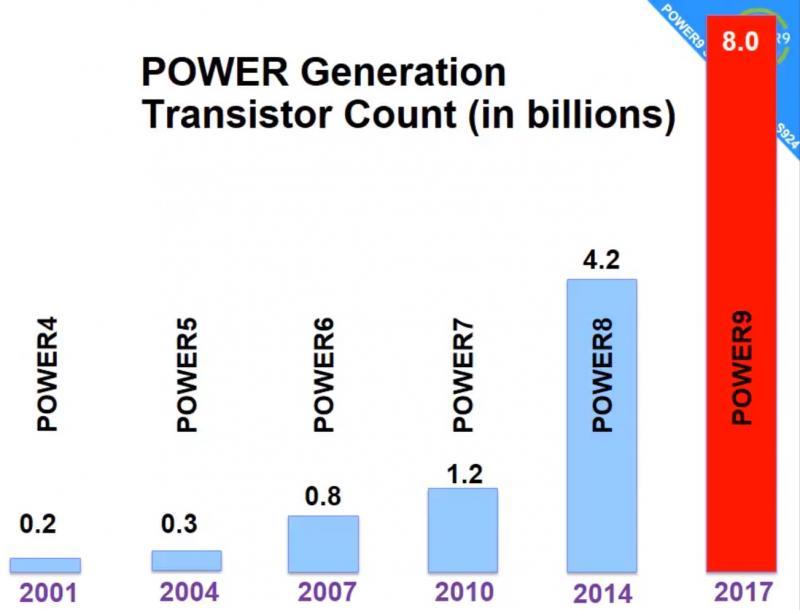 The POWER9 servers deliver the highest reliability with secure pre-loaded firmware. POWER9 is cloud-ready and easily integrates into any organization's private or hybrid cloud strategy. By updating your foundation with the latest POWER9-based servers, you can effectively run your mission critical requirements alongside modern, data intensive workloads.
When data-intensive workloads are the bottom line
If anything is certain about the future, it's that there will be more complexity, more data to manage and greater pressure to deliver instantly. The hardware you buy should meet today's expectations and prepare you for whatever comes next.

Enterprise cloud-ready
Power Systems™ easily integrate into your organization's private or hybrid cloud
strategy to handle flexible consumption models and changing customer needs.

No. 1 in reliability by ITIC
Ranked No. 1 in every major reliability category by ITIC*, IBM Power Systems deliver
the most reliable on-premises infrastructure to meet around-the-clock customer demands.
Industry-leading value and performance
With Power Systems, clients can take advantage of superior core performance
and memory bandwidth to deliver both performance and price-performance advantages.
9 ITEM POWER9 UPGRADE CHECKLIST


1. Determine current and future capacity requirements. Bring your team together, assess your current application workload requirements and three- to five-year outlook. You'll then have a good picture of when and where application growth will take place, enabling you to secure capacity at the appropriate time on an as-needed basis.


2. Assess operational efficiencies and identify opportunities to improve service levels while decreasing exposure to security and compliancy issues/problems. With new technologies that allow you to easily adjust capacity, you will be in a much better position to lower costs, improve service levels, and increase efficiency


3. Create a detailed inventory of servers across your entire IT infrastructure. It is highly likely that your organization has single-application/single-purpose or very under-utilized servers in the data center. These can easily be consolidated onto a single new server that can save your organization money and resources.


4. Test your HA/DR strategy and determine whether it meets all corporate and government regulations. Many clients only find out there's a problem with their HA/ DR plan the hard way: after the fact. Be prepared to implement a system failover strategy when it counts.


5. Identify all dependencies for major database platforms, including Oracle, DB2, SAP HANA, and open-source databases like EnterpriseDB, MongoDB, neo4j, and Redis. You're likely running major databases on the Power Systems platform; co-locating your current servers may be a way to reduce expenditure and increase flexibility.


6. Understand current and future data center environmental requirements. You may be unnecessarily overspending on power, cooling and space. Savings here will help your organization avoid costs associated with data center expansion.


7. Identify the requirements of your strategy for on- and off-premises cloud infrastructure. As you move to the cloud, ensure you have a strong strategy to determine which applications can be moved off-premises. Choose the core platform that offers the most choice, flexibility, and fastest route to the cloud at the lowest cost.


8. Determine and show how proposed investments align with moving to the cloud. Choose a platform that offers compelling cost advantages with built-in cloud capabilities, industry-leading performance and resiliency for mission-critical workloads.


9. Determine your future application requirements, especially around Big Data and Analytics. As more cognitive applications become available, ensure you have an infrastructure that can support them.
IBM POWER9: Let's Put Smart to Work
With built-in PowerVM virtualization, next-generation IBM POWER9-based Power Systems servers are cloud-ready, enabling you to deploy the right cloud environment to meet your organization's needs.
Gabriel Padilla


E-Mail: This email address is being protected from spambots. You need JavaScript enabled to view it.
Direct Line: 407-571-3118
Direct Fax: 407-571-3119
Toll Free: 1-888-682-5335 ext. 3118
WEBSITE: www.midlandinfosys.com
Contact us today if you have questions about IBM Power9 Products and Services.