The Real Cost of NOT Upgrading to POWER9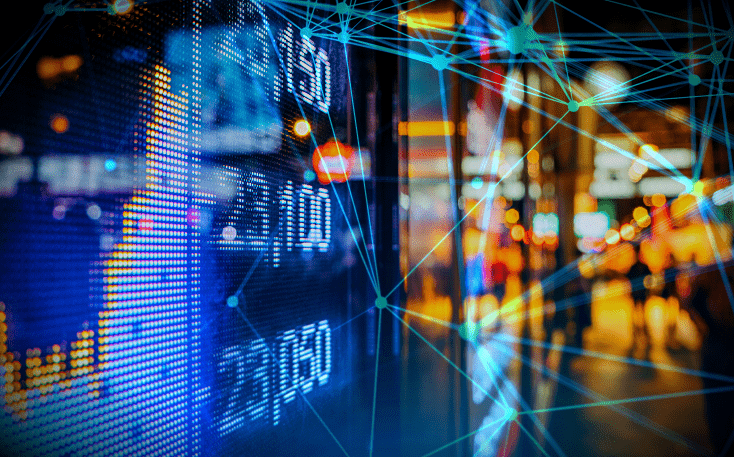 POWER System upgrades are often among the most prolonged and undervalued IT decisions. Why rush to invest in a POWER9 upgrade when your POWER7 or POWER8 server performance is perfectly fine? Truth is: over a 5-year span you may waste a good amount of cash maintaining those legacy systems instead of capitalizing on the true cost savings and many additional benefits a POWER9 server offers. Not a believer? Well here are the facts.
Why Regular Hardware Updates Actually Save You Money
Legacy IT modernization isn't a persistent budget drain. On the contrary, regular updates save you a hefty sum in the long run. Here's why:
Increased Maintenance Costs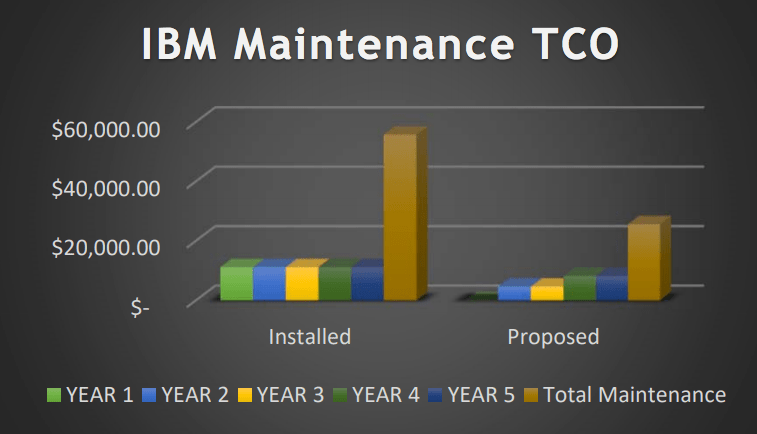 The cost of maintaining an older POWER system gets steeper over time, especially for technologies nearing the end of support (EOS). Surely, you can always opt for paid extended support. However, doing so can double the normal yearly maintenance costs. In essence, extended support is a short-term patch that makes subsequent upgrades even more costly.
If you are not already aware, IBM is ending support for many POWER7 servers in 2020 (10 POWER7 models to be exact). For most companies, the increase in both hardware and software maintenance costs alone should be enough reason to for a POWER9 upgrade. More on this topic in a bit.
Higher Security Risks
POWER systems without IBM's support cause significant risks to businesses, resulting in weakened defenses for AIX and IBM i software, the operating system and hardware. While your POWER systems won't stop running per se, IBM will no longer bear responsibility of creating patches and fixes to prevent cybersecurity breaches and other security vulnerabilities that could potentially inflict significant harm to your business. After assessing the costs of such a scenario, I believe most companies would agree the risks of an unprotected infrastructure would certainly justify a POWER9 upgrade.
As a result of a 14 year joint research endeavor conducted by IBM and the Ponemon Institute, the pair were able to assess the detailed financial impact and consequences data breaches cost companies across every industry, including calculating the various cost and compliance factors for every stage of a response
• In SMEs with less than 500 employees incurred a loss of $2.5 million on average or $ 3,533 per employee.
• Data breach costs have a long-term financial impact: 67% of data breach costs come in the first year, 22% happen in the second year and 11% are accumulated in the third.
• On average, an organization needs 279 days to identify a breach.
The latter is particularly problematic as the longer the threat remains undetected – the costlier and harsher the consequences will be.
Increased Cost to Upgrade
The longer you keep an outdated system, the more complicated (and costly) a migration can be. There are many factors that will contribute to your upgrade costs and will need to be thought through. Sometimes the most prohibitive upgrade costs can be third-party applications, when a vendor holds your applications for ransom with very steep upgrade fees. In some worse case scenarios, the software vendor is no longer around and the application simply cannot be moved. It is very important to have a qualified and experienced IBM CE involved in your upgrade.
I repeat "experienced", because being involved in many upgrades and migrations does provide significant value from the initial planning to the implementation and cut over. For instance, if you do not have any vendor support for a critical piece of the puzzle, your engineer will need the know-how to be self-sufficient, if not, have the right resources in place to make the migration successful.
Doubled Cost of Expansion and Replacement Parts
Each new POWER system generation and OS version adds many performance enhancements that benefit your application response times, and at much lower costs than previous generations. No matter which IBM POWER system component you compare, Memory, Storage, Processing, IO, Bandwidth, etc. it is true across the board. Furthermore, holding back on upgrading means your primary applications cannot benefit from the new features and performance enhancements that the new POWER systems architecture and OS's enable.
In order to improve performance and address storage requirements, its often necessary to add expansion systems to accommodate the additional resources. Maintenance on expansion units add another line item to your already growing maintenance bill.
POWER7 To POWER9 Upgrade: TCO Costs Compared
To further illustrate just how much money you can save by upgrading, let's compare the TCO costs for POWER7 8202-E4D vs. POWER9 9009-41A over a 5-year period: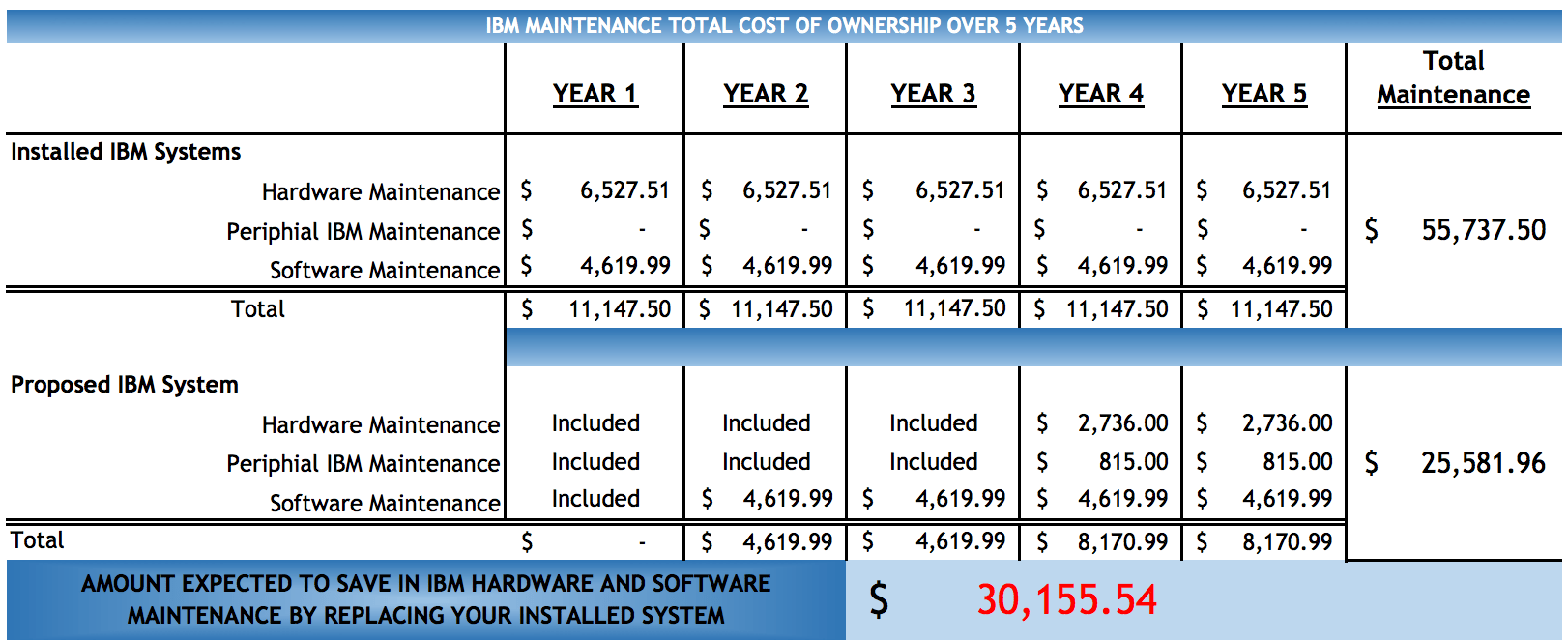 As the chart illustrates, you can save over $30,000 on maintenance costs alone. When you additionally factor in the performance gains you receive from upgrading to POWER9 as well as reduced cybersecurity risks, the deal gets even better.
And if you are wondering if POWER9 is worth a short in 2020, read our previous post. Or shoot your questions directly to our team via email!
By accepting you will be accessing a service provided by a third-party external to https://www.midlandinfosys.com/