5638-8202 - IBM Power7 E4B, 1.5TB/3.0TB LTO-5 SAS Tape Drive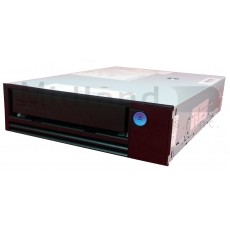 IBM Power7 8202-E4B (#5638) - 1.5TB/3.0TB LTO5 SAS Half-High Internal Tape Drive
IBM 5638 LTO5 SAS Tape Drive for Power7 8202-E4B systems is an internal half-high Ultrium5 SAS Tape Drive. The IBM 5638 has a Data Transfer Rate of 140 MB/sec with LTO5 media and speed matching down to 40 MB/sec. The 5638 is 5.25-inch half high for a 1.6-inch (41mm) half-high media bay. The 5638-8202 uses standard Ultrium media, will Write/Read LTO5 Ultrium5, Write/Read Ultrium4 LTO4,and Read Ultrium3 (LTO-3) formats. It has capacity of 1.5TB native or 3.0TB Compressed.
For IBM Power7 8202-E4B, the maximum 5638 is 1.
OS level required: IBM OS400 V6R1, V7R1 or higher, AIX V5.3, V6.1, V7.1 or higher, Lunux SUSE and Red Hat are both supported on Power7, Power6 and Power5 systems.
Note: VIOS attachment requires, version 2.2 or later
There are no reviews for this product.