Hardware Management Consoles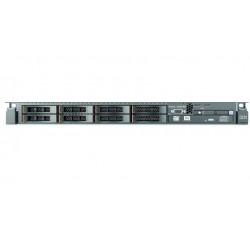 The Hardware Management Console (HMC) is a hardware appliance that you can use to configure and control one or more managed systems. You can use the HMC to create and manage logical partitions and activate Capacity Upgrade on Demand. Using service applications, the HMC communicates with managed systems to detect, consolidate, and send information to service and support for analysis.
The HMC also provides terminal emulation for the logical partitions on your managed system. You can connect to logical partitions from the HMC itself, or you can set up the HMC so that you can connect to logical partitions remotely through the HMC. HMC terminal emulation provides a dependable connection that you can use if no other terminal device is connected or operational. HMC terminal emulation is useful during initial system setup, before you have configured your terminal of choice.
---