9009-42A IBM Power9 S924 IBM i AIX System Upgrades and Pricing for EP1E EP1F EP1G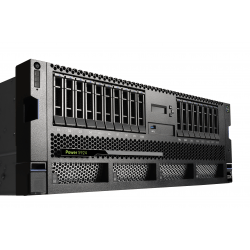 IBM Power9 9009-42A S924 Cloud enabled Enterprise PowerVM
The IBM S924 Power9 scale-out family is the first set of entry servers that is completely cloud enabled out of the box with integrated PowerVM Enterprise capabilities for IBM i and AIX workloads. IBM's Power9 on-chip analytics and algorithms enable workloads run at optimized processor frequency for performance and throughput. The 9009-42A Power9 processors provide unmatched memory scaling and core to memory ratio needed for data-centric and in-memory workloads.
IBM 9009-42A Power9  Processors:
9009-42A Datasheet  -  POWER9 Benchmarks - Upgrading to POWER9 Checklist
 Learn about the differences between POWER8 and POWER9 Systems here.

---