IBM Mainframe ETL Software System z Series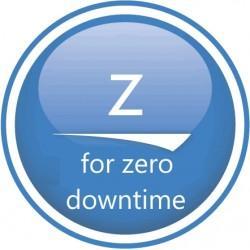 IBM z mainframe softare and ETL tools for SYSLOG, SIEM, Big Data products like ElasticSearch, Splunk, Hadoop, Spark, Hortonworks, MongoDB, Cloudera and other industry leading analytics software, event log and data warehouse software. No matter what type of IBM mainframe z/OS event log or data you need to extract, transform and forward, we have the tool to do it quickly and accurately. The IBM z mainframe software can extract system event logs and data from security, DB2, peformance, network, application, FTP and other critcal sources and data sets, and forwards them to you data ware house in near real-time and very efficiently.
---

IBM mainframe software for z Series forwards any event log source on system pertaining to security, DB2, application, performance, network, operations and other data sources to SIEM, SYSLOG, ITOA, ITSI, SOC and Big Data analytics solutions in near real-time for instant integration.
Call for Price: (888) 682-5335

IBM mainframe software that extracts mission critical z Series data sources like VSAM files, DB2 data, fixed and variable z/OS files for Big Data Analytics and archiving on Hadoop or Spark.
Call for Price: (888) 682-5335