Delivery Information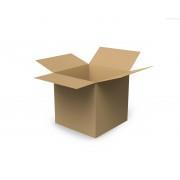 Shipping
We aim to ship all purchases as soon as possible, however orders placed late in the day may ship the following day. Your shipping confirmation will be sent to you via email and you may contact us directly for additional information.
Midland makes every effort to satisfy customer's special shipping instructions. Please contact us directly with your shipping requirements. We provide low shipping rates for all our customers, however we also allow customers to use their own shipping accounts and carriers. Most orders ship by FedEx, but we also offer other carriers such as UPS, DHL and padded van services.
Returns
Midland provides a 30 day warranty for all used, refurbished and reconditioned equipment sold. Midland further guarantees the equipment will be eligible for the manufacturer's maintenance agreement at the time of delivery. If a product purchased is not working, customer is responsible for notifying Midland in writing within ten (10) days of delivery or on the date manufacturer accepts or test the Equipment for a maintenance agreement, whichever occurs first and cannot exceed 30 days from order date. If the customer fails to notify Midland with these conditions, this shall constitute as an acceptance of the Equipment and waiver of all defects and/or nonconformities in the Equipment.
There are no products to list in this category.