IBM iSeries Power7 8205 E6D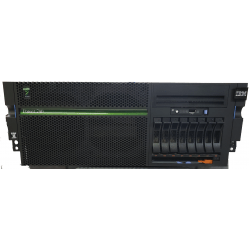 The IBM 8205 is the Power 740 Express server that can enable companies to spend more time running their business, using proven solutions from thousands of ISVs that support the AIX, IBM i, and Linux operating systems. The new Power 740 model (8205-E6D) includes enhancements that can be particularly beneficial to clients running applications that drive very high I/O or memory requirements.
The IBM 8205 Power 740 Express server Model E6D has a POWER7+ processor, 8 GB minimum, 1024 GB maximum memory, 7.2 TB HDD/SSD, 6 slots, 8 2.5" SFF bays and two media bays. 
---