IBM iSeries Power7 8202 E4D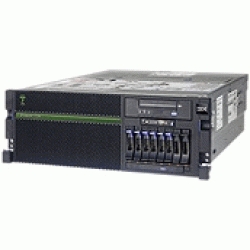 8202-E4D, Model 720 IBM iSeries systems use Power7+ processors and are available in 4-Core, 6-Core or 8-Core configurations for up to 56300 CPW. Send us your iSeries 8202-E4D system or Upgrade requirements for a quote. Just need more iSeries Memory or iSeries Disk for your 8202-E4D, no problem. View our IBM iSeries system page for other IBM i Power7, Power6 & Power5 System Models or AS400 System page for older IBM 9406 models. We provide workload analysis and sizing assistance if you need help. The IBM Power7+ Model 720 Systems include:
Click Here for Specification Highlights!
8202-E4D 4-core 3.6 GHz Processor (EPCK): 2 x EPDK (chargeable) and 2 x EPEK (no-charge), 7300-28400 CPW, P05
8202-E4D 6-core 3.6 GHz Processor (EPCL): 3 x EPDL (chargeable) and 3 x EPEL (no-charge), 7300-42400 CPW, P10
8202-E4D 8-core 3.6 GHz Processor (EPCM): 4 x EPDM (chargeable) and 4 x EPEM (no-charge), 7400-56300 CPW, P10
---