IBM iSeries Power7 8202 E4C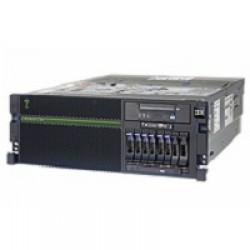 Small Business, Big Power.
The IBM 8202 Power 720 Express model (8202-E4C) offers powerful 64-bit POWER7 processors that offer 4-core, 6-core, and 8-core configuration options; tower or rack-mount configuration; memory capacity increased up to 256 GB of memory with optional memory riser card, optionally augmented with Active Memory Expansion; and up to two optional PCIe I/O drawers or up to four optional PCI-X I/O drawers, adding up to 20 PCIe slots or 24 PCI-X slots.
8202-E4C iSeries CPW by Active Core: 1 = 5300, 2 = 13800, 3 = 20300, 4 = 23800, 5 = 33300, 6 = 34900, 8 = 46300
The Power 720 Express server is designed to bring the performance and reliability capabilities of POWER7 to your small and distributed business needs.
Click Here to View Expanded Details
The IBM Power7 Model 720 Systems include:
8202-E4C 4-core 3.0 GHz Processor #EPC5: 2 x #EPD5 (chargeable) 2 x #EPE5 (n/c), 23800 CPW Max, P05 Group
8202-E4C 6-core 3.0 GHz Processor #EPC6: 3 x #EPD6 (chargeable) 3 x #EPE6 (n/c), 34900 CPW Max, P10 Group
8202-E4C 8-core 3.0 GHz Processor #EPC7: 4 x #EPD7 (chargeable) 4 x #EPE7 (n/c), 46300 CPW Max, P10 Group
Midland offers Free workload analysis and sizing assistance. Feel free to contact one of our representatives today.
View the related 8204-E4C Memory and Disk Drive page, and our IBM iSeries system page for other Power7, Power6 & Power5 System Models or AS400 System page for older IBM 9406 models.
---