IBM i AS400 Security Compliance Auditing iSeries Exit Point DB2 Database Access Controls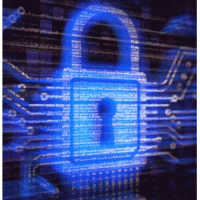 Model Number:
AS400-Security-Compliance
IBM i security and compliance software provides access controls for iSeries AS400 exit points (for commands, ports, applications and open database exit programs) to prevent unauthorized access to your system and DB2 database for regulatory compliance requirements, providing detailed auditing, data protection, accountability and privacy for compliance regulations. The IBM i security and compliance suite is a group of integrated auditing and security tools that can also be purchased separately to address specific security and audit requirements. There are many ways to control access to the IBM i, but exit programs are most often the first line of defense for controlling access to the system and sensitive data. Below is a summary of the IBM i security access controls, auditing and reporting modules that make up the iSeries Security and Compliance suite.
Journal Auditing
: System Security 'QAUDJRN', Network, IBM DB2 Database
Three modules provide the primary auditing, reporting and alerting capabilities of the IBM i Security and Compliance suite. IBM i System Security Audit module simplifies and automates reporting and distribution of user activities recorded in any journal on the system, but security audits primarily focus on QAUDJRN system security and DB2 database journals. The IBM i system security journal is one of the key components needed to detects fraudulent activity occurring on the system. Event log types captured by QAUDJRN include changes and access to system settings, user profiles and objects, invalid signon attempts and like system level auditing. Monitoring DB2 database activities of journaled files, providing intuitive reports. QJRN uses a powerful query engine that can filter out any type of journal entry, including QAUDJRN, QACGJRN, QZMF, user entries and others. The QJRN module can also produce reports on OS400 system objects (system values, user profiles, authorization lists, etc.), access attempts, powerful user activity, command line activity, access to sensitive data, and on any other event recorded in QAUDJRN journal receivers. Reports and alerts can be created using customizable queries that can meet any auditor's demands.

Access Controls
The IBM i AS400 Controller module uses data centric exit point security that controls any users permission's to network protocols, specific commands, SQL statements, CQE usage, jobs, file opens and other authorities. 
Elevated Authority Management
Powerful IBM i AS400 profiles on your system can be controlled with EAM by temporarily providing elevated authority of another user profile. Elevating authority can be given for a specific command, day, time, IP address or other criteria. All elevated authority activity provides a complete audit trail that includes job logs, screen captures, exit points used, system and database journals event details.

Data Consolidation and Distribution
The Central module can consolidate or distribute data to other systems, including multiple systems and remotely. It can collect all or only filtered sections of database files that reside on multiple remote AS400 systems, into a single file on a central AS400. This module's AS400 to AS400 communication is bi-directional, so database files can be retrieved. It also supports running commands simultaneously on remote sites from a central site. In addition, Central can be used to connect and transmit files and commands to other database/platforms types.

Job Log Analysis
Job Log Explorer is provided for free to customers that purchase the entire security suite. It analyzing AS400 job logs using a powerful filtering wizard to help you quickly find that needle in the hay stack and resolve critical problems.

Summary of Benefits
Minimizes time and expense needed for security and compliance projectsGives you tools needed to fix vulnerabilities and unrestricted access to the system and sensitive dataKeeps powerful users profiles in your control and under your microscopeSimplifies and speeds system and database auditsEfficiently identifies security incidents Makes analyzing complex AS400 journals and job logs easy Enables flexibly reportingIntegrates AS400 security event logs with SIEM and SYSLGO tools Satisfy the requirements of security auditors Implement best practices in security and compliance management
There are no reviews for this product.