IBM Mainframe z Series Hadoop Spark Integration for Big Data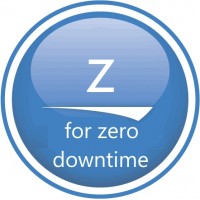 Brand:
Model Number:
ibm-z-hadoop-spark
Call for Price: (888) 682-5335
IBM z mainframe software that extracts mission critical z Series data sources like VSAM files, DB2 data, fixed and variable z/OS files for Big Data Analytics and archiving on Hadoop or Spark, making the massive volumes of z/OS data available for business analysts to make more informed decisions. COBOL Copybooks can be directly mapped to your IBM z mainframe data. Compared to IBM z Series storage costs, Big Data solutions serve as a very low cost alternative, while providing priceless business insights. IBM mainframe data extracted is preserved exactly as it was on the z Series for regulatory compliance. Using an intuitive GUI, implementation is completed without any MapReduce, COBOL or Hadoop programming, and only takes days for IBM z to Big Data analytics to be completed. High performance workflows on Hadoop or Spark can be accomplished without any coding or tuning.
Connectivity: FTPS, Connect:Direct, Hive, Impala, HDFS, ORC, Avro, Parquet Kudo, Kafka, MapR Streams
File Formats: DB2, VSAM, Mainframe Fixed, Mainframe Variable and Fujitsu
Format Conversions: EBCDIC ACII, Packed Decimal COMP-1, COMP-2 and COMP-3
Security: FTPS and Connect:Direct, Native Kerberos, LDAP Security, Apache Ranger, Apache Sentry integration
Features at a glance
Exports IBM z mainframe data into Hadoop or Spark in a z Series format, but seen like other data sources

Preserves your IBM mainframe data exactly as it was on the mainframe

Enable non-mainframe developers to work with native mainframe data on the cluster

Cleanse, blend & transform data on the cluster

Directly access and understand VSAM files, mainframe fixed & variable files, and DB2 data

Give your data meaning with COBOL Copybooks mapped directly to the mainframe data

Stop wasting weeks of development time just to understand the data

Easily and securely connect to the mainframe with FTPS and Connect: Direct

Leverage native Kerberos and LDAP support, as well as certified integration with common security systems such as Apache Ranger and Apache Sentry.

Use a simple GUI to bridge the gap between mainframe and Hadoop skills availability – developers don't need to understand COBOL, MapReduce or Spark
There are no reviews for this product.