8286-41A IBM S814 Power8 SSD HDD Disk Drives for iSeries, AIX and Linux systems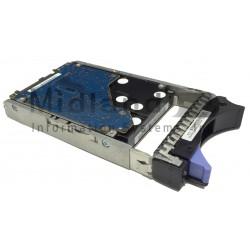 8286-41A
S814
IBM
Power8
Disk Drives
for
iSeries AS400
,
AIX
and Linux systems support 32.4 TB of internal disk or 1,209 TB of storage using IBM Power 
EXP24S
5887
 I/O expansion drawers which can include Hard Disk or Solid State Drives
SSD
. All IBM Power System SSD and hard disk drives for 8286-41A S824 models are IBM Certified and eligible for existing IBM i maintenance contracts, and include warranty. The 8286-41A S824 models have storage backplane for both twelve or eighteen SFF-3 disk or SSD bays. Most Power8 SSD and Disk Drives supported on 8286-41A S814 server are also supported on other Power system models. Contact us if your not sure which Power8 SSD or disk drives are supported by your S814 system. Midland also provides system upgrade, installation services and technical support over the phone and email. Most IBM Power System SSD and disk drives are available in both new and refurbished condition.
---