IT Audit Data Warehouse - CPA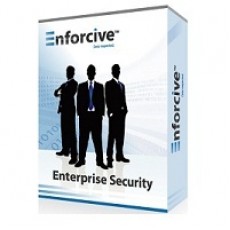 Product Code:
IT Audit Data Warehouse-CPA
An IT Audit Data Warehouse for security data, database, network and other system logs coming from IBM i Series, Power Systems, IBM Mainframe and Open platforms, SQL, Oracle and DB2 Databases, and integrates with SYSLOG and SIEM tools. BSafe/Cross-Platform Audit serves as a central Data Warehouse for historical auditing, reporting, alerts and general IT security policy management and compliance. Security data, database and system event logs managed by the CPA are stored in a SQL Server. BSafe's CPA provides simple point-and-click tools for non-technical personnel to perform their tasks on platforms they are not familiar with.

Enforcive/Cross-Platform Audit works with the following platforms: IBM i (AS400), IBM z (Mainframe), Windows, SQL Server, Unix/AIX, Linux, Oracle and Sun Solaris. Integrates with Splunk, Envision, Kiwi, NitroSecurity, netForensics and other Syslog Servers and SIEM frameworks.
There are no reviews for this product.