SAN Storage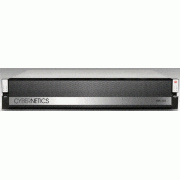 SAN Storage competitors EqualLogic, NetApp, EMC & IBM Storage Area Network devices can't compete with Cybernetics all SSD SAN & iSCSI SAN Storage prices, IOPS performance (up to 1,000,000), transfer rates up to 4GB/s, connectivity (iSCSI, Fibre, SAS), configuration (SAS, SATA, SSD, or mix) options, or included features (Snap Shots, Deduplication, Replication, Encryption). Review the SAN Storage Competitor Comparison for yourself. Cybernetics iSAN Storage Area Network devices are cost effective SANs for any size data center, yet scalable (over 1PB) for Enterprises and fast growth environments. Cybernetics SSD & iSCSI SAN Storage devices offer flexible and customizable configuration options. Instead of pre-defined SAN Storage Arrays, Cybernetics SAN Storage devices allow configurations that meet your immediate needs with connectivity (1 or 10GbE iSCSI, SAS and 8 or 16 Gb/s Fibre), storage (SAS, SATA, SSD Solid State Drives, or mix) and Redundancy (dual-controller or HA paired linked chassis with auto failover) options. Dual controller iSAN Storage devices can be upgraded to higher models without downtime, reconfiguration or disruption of data stores. Storage SAN capacity can be extended within the same chassis by simply adding drives or adding expansion arrays, also without downtime. Cybernetics Storage SAN devices have massive memory cache (up to 192GB) dedicated to I/O operations for incredible read/write performance across the entire SAN Storage Array. Their patented caching technology significantly helps Cybernetics iSCSI SAN devices outperform other vendors iSCSI SAN arrays read & write operations, and provides 1000s of times greater IOPS performance on their all SSD SAN Storage devices.
Unlike competitors, Cybernetics Storage SANs include Enterprise features with their SAN Management software, and at no extra cost. Cybernetics storage device Support is unlimited for the Lifetime the SAN Storage device life and includes a 2 yr Warranty on all parts & labor costs. Optional service plans include 24X7 support, advanced replacement and on-site support. Integrated NAS support is available on select Cybernetic SAN devices.
Review the complete iSAN iSCSI Storage Area Network family: 1000 (Brochure), 3000 (Brochure), 4000 (Brochure), 5000 (Brochure), 6000 (Brochure) & 7000 (Brochure). If maximum performance is your goal, review the iSAN SSD SAN Storage Arrays with up to 1,000,000 IOPS and 4 GB/s Transfer Rates: 6140 (Brochure), 6520 (Brochure), 4520 (Brochure) & 2520 (Brochure).
Showing 1 to 4 of 4 (1 Pages)