8247-22L Power8 S847 Memory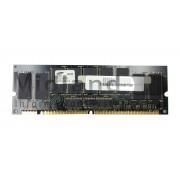 All IBM AIX Memory include warranty. If your not sure what AIX memory your 8247-22L system needs, please contact us for assistance. View other Power Model AIX Memory here or older IBM 9406 AS400 Memory here. The IBM i Series Power8 Model S847 supports a maximum of 512 GB of Memory via one Power Systems processor DCM. The other features include:
High-performance 1600 MHz DDR3 ECC memory
16GB (#EL3P x 2), 32GB (#EL3Q), or 64GB (#EL3R) memory features

Up to 1 TB memory with two POWER8 processor DCMs

Up to 512 GB memory with one POWER8 processor DCM
There are no products to list in this category.