IBM iSeries Power5 9406 550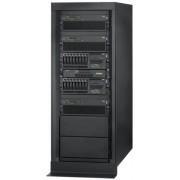 IBM iSeries Power5, Model 9406-550 System provides up to 14000 CPW, 64MB of Memory and 77TB of Disk Drive space. View our IBM iSeries system page for other IBM Power7, Power6 & Power5 System Models or AS400 System page for older IBM 9406 models. Your iSeries Model 550 must be custom configured to meet your specific requirements. Send us your IBM 9406-550 system or MES Upgrade requirements for a quote.
All IBM i Series Systems and parts are IBM Certified and eligible for IBM i Maintenance Contracts. IBM Banding can also be provided upon request. All hardware comes with a limited warranty.

i5 Model and Server: 550-0915 Processor: 8958x2 Power5 (1-4 Way, 1.65GHz) CPW: 3,300-12,000 IBM S..
Request Price Quote

i5 Model and Server: 550-0910 Processor: 8312x2 Power5 (1-4 Way, 1.9GHz) CPW: 3,800-14,000 IBM So..
Request Price Quote
Showing 1 to 2 of 2 (1 Pages)