9406-570 Power5 Memory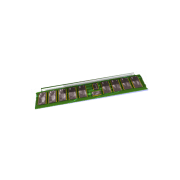 All IBM i Series (Power5, Power6 & Power7) and iSeries Memory is IBM Certified and eligible for new or existing IBM i Maintenance Contracts. All IBM i Power Systems and parts include warranty. View other Power Model iSeries Memory here or older IBM 9406 AS400 Memory here. If your not sure what iSeries memory your system needs, please contact us for assistance. We also provide installation and support services. Some items may only be available as new or refurbished.

This Feature provides 2 GB Main Storage DIMM (DDR; 256 Mb technology, stacked, CCIN 3046). The..
Request Price Quote