IBM i Power5 9406 550 Controllers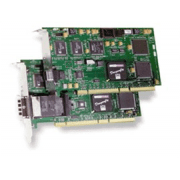 All our IBM i Series 9406-550, Power5, Power6, Power7 and older IBM 9406 iSeries AS400 Disk & Tape Controllers are IBM Certified and eligible for new or existing IBM i Maintenance Contracts. All used/refurbished IBM iSeries Systems and parts include warranty. View our IBM i Series Power System page for other models or our IBM AS400 Systems page for older IBM 9406 models.
Some items may only be available as new or refurbished. If your not sure what you need, please contact us for assistance.

The IBM 5784 iSeries PCI-X iSCSI HBA Fiber feature provides a 1Gbps Fiber iSCSI target HBA thats use..
Request Price Quote