IBM iSeries Power Systems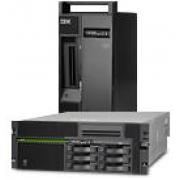 IBM iSeries Power8, Power7, Power6, Power5 iSeries systems (new and used) for sale, including iSeries Memory, iSeries Disk upgrades. Use our IBM Certified Experts to configure your next iSeries Power system. If you need assistance in sizing your iSeries system for your workloads, we would be more than happy to provide a performance analysis. Speak with one of our iSeries specialists and request a IBM Power system performance analysis. We also have older IBM 9406 AS400 systems, AS400 Memory, AS400 Disk and almost any other AS400 feature your iSeries would need for an upgrade.
All IBM iSeries systems and parts are IBM Certified, eligible for IBM iSeries Maintenance Contracts and include warranty. IBM Banding can also be provided upon request. Have a question? Contact us Toll Free or via our Live Chat for quick answers to your technical questions. Note: Not all iSeries systems and features are available as refurbished or new, you will be informed of condition options for each item quoted.