iSeries 9406 800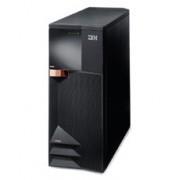 Our 9406-800 AS400 iSeries Systems, Disk Drives, Memory and other IBM 9406 features are IBM Certified and eligible for IBM Maintenance Contracts. All AS400 and iSeries systems are in Used/Refurbished condition, are built to your specifcations with your OS400 Version and Release of choice and include warranty. View other AS400 IBM 9406 models here or view newer IBM Power7, Power6 & Power5 iSeries Power System Models here. Related iSeries Disk Drives, Memory are sorted by category using the above drop down menu. All AS400 systems are configured to your requirements. Please contact us with your AS400 System specifications for price quotes or technical questions using our email, Live Chat or call us Toll Free.

iSeries Model & Server: 800-0863 Processor: 2463 (1) Server/Interactive CPW: 300 / 25 IBM iSerie..
Request Price Quote

Model & Server: 800-0863 Processor: 2464 (1) Server/Interactive CPW: 950 / 50 IBM Software Ti..
Request Price Quote
Showing 1 to 2 of 2 (1 Pages)