iSeries IBM 9406, #9786 HSL 2-Ports Optical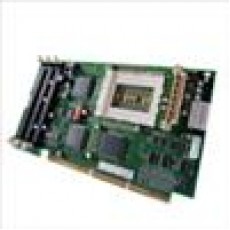 (#2786) HSL 2-Ports Optical
(#9786) HSL 2-Ports Optical
(Only available as REFURBISHED as of October 1, 2005)
#2786/#9786 are two-port optical HSL adapters for the Model 825, supporting one HSL loop. #2786 is an optional feature. #9786 is an optional base adapter.
These features can be ordered with a Model 825 system unit either new or as part of a model upgrade. For additional adapters, order optional feature #2786.
Prerequisite: These features require OS/400 V5R2, plus updates. Refer to Informational APAR II13440 at:
http://www.ibm.com/eserver/iseries/support
There are no reviews for this product.