1827-8205 - IBM i Series E4B, System port/UPS Conversion Cable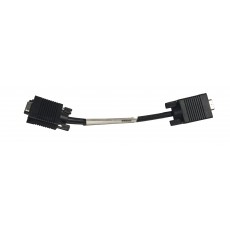 IBM i Series 8205-E6B (#1827) - System port/UPS Conversion Cable
This cable has 9 pin D-shell receptacle connectors on both ends. Its purpose is to convert an integrated system (serial) port to a UPS attach port. This cable is 0.14m (5.5 inches) long.
Attributes provided: System (serial) port conversion for UPS attachment
Attributes required: Integrated CEC system (serial) port or #3930 cable
For 8202-E4B: (#1827)
Minimum required: 0
Maximum allowed: 9999 (Initial order maximum: 250)
OS level required: None
Initial Order/MES/Both/Supported: Both
CSU: Yes
Return parts MES: No
There are no reviews for this product.